Mac's Dark Mode is great, but iOS is the one that really needs it
iPhone with OLED screen is quite suitable for dark mode, most importantly, we love playing cellphones at night before sleep.
At WWDC, Apple launched macOS Mojave with one of the great updates—-the "Dark Mode", which is more comfortable to watch at night and enriches the design options. Many users, however, asked the question "Where is the Dark Mode on iOS?" Do we really need it? See how Business Insider explains its importance.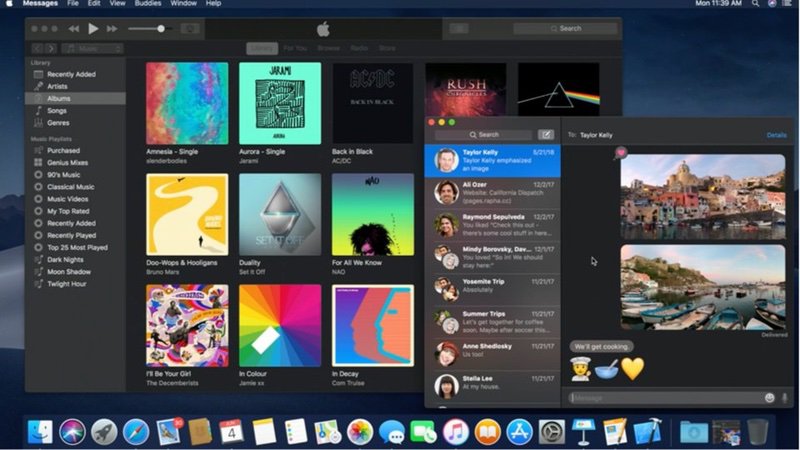 We shall check how brilliantly the Dark Mode works on macOS: It doesn't simply darken the display or menu, instead, it matches the tones everywhere, including Finder, Dock, iTunes, Calendar and other apps. To avoid the bothering switch for users, Apple even provides a "Dynamic" function to enable the theme changes as the sun goes up and down from day to night.
But we have to admit that iOS should be the first to have this Dark Mode. Here are two most convincible reasons:
Firstly, more and more people would like to play their phones before sleep with all lights out. Although iPhone already has the "Night Shift", it might not be good as the Dark Mode. Many third-party apps now have their own dark mode, which can be greatly improved with a system-level switch embedded.
Secondly, all iPhones will be equipped with an OLED display, whose biggest disadvantage is being easy to "burn". Although the system has been optimized to remit the issue, if the pixels can remain black, the display's lifetime will be doubled improved. Furthermore, the OLED pixels don't' give out light when they display black, this will certainly save the battery a lot.
In fact, a feature named "Smart Invert Color" has been rolled out on iOS at 2017 WWDC. However, those who have tried it all know it is for asthenopic users, because the contrast ratio is way too psychedelic, and may look worse on third-party apps. Apple should indeed provide a better, more suitable night theme for iOS, since they have proved their capability on macOS.