macOS High Sierra will officially launch on September 25
At the Apple Event days ago, we got to know the new products including iPhone 8, iPhone X, Apple Watch Series 3, Apple TV 4K, etc. But Mac didn't show up yet.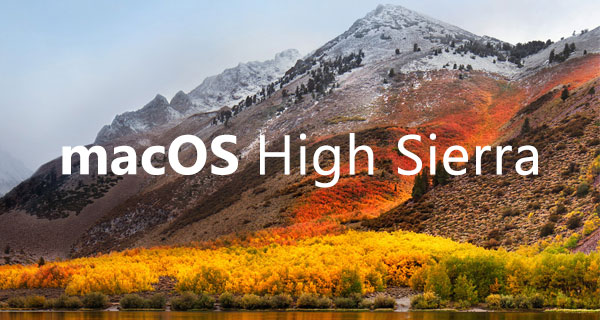 Although Apple didn't release or reveal the hardward of Mac, we obtained some iniformation – the latest version of macOS Sierra will be pushed to users on September 25.
The update notification of macOS High Sierra will be a week later than that of other Apple systems. Public versions of iOS 11, tvOS 11 and watchOS 4 will be released on September 19. But it's quite normal.
macOS Sierra was released in 2017, and macOS High Sierra is an upgrade of it, mainling focusing on new technologies of storage, video and image. Update this time will bring APFS, HEVC, HEIF, etc.
Additionally, many apps for macOS High Sierra have gained new features, such as sidebar added on Photos allowing users to access editing tools and photos more easily, new filters, and editing options.
Safari has also been enhanced on macOS High Sierra with higher speed, option to disable video autoplay, and stronger privacy protection against cross-site data tracker, etc. In this new system, Siri sounds more natually, and improvement has been made on Spotlight, iCloud, FaceTime and some other apps.
All devices that are available for macOS Sierra will be able to run macOS High Sierra.