Apple Music Subscribers hit 11 million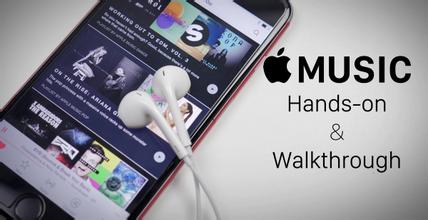 Financial Times unveiled that Apple Music has gained about 10 millions users last month. Yet right after one month, Apple execs Eddy Cue and Craig Federighi said in a talk show that the subscribers of Apple Music has hit 11 millions.
Apple Music is a new member in music streaming, launched in June, providing a 90-day free trial for users. A few weeks ago, Apple revealed that there has been more than 10 million users of Apple Music, and the new number of the subscribers has been unveiled by Apples execs in a talk show recently, say the Apple Music subscribers has hit 11 million.
Specialized in music streaming, Apple Music has incredibly surpassed some rivals in terms of its rapid growth of subscribers. In its field, Apple Music will surely rivals to dominant vendors like Spotify, and also compete with rivals like Google, Tidal, Pandora and others.
Though competition may be ever-lasting, the digital music now has been dominated by Spotify and Apple. One of the Apple Music rivals is reportedly up for sale. Pandora offers free music streaming, but still, the users of Pandora down slightly from 81.4 million in the last quarter to 81.1 million, announced by Pandora.
As the main rival of Apple Music, Spotify, which has been in operation since 2011 in the United States, and has already owned more than 20 million users, and Spotify offers unlimited digital music since users has paid $9.99 monthly. Different from Spotify, Apple Music has successfully attracted and kept more and more users with a 90-day free trial policy.
Besides, Apple's execs Cue also said that Apple's iCloud service now has 782 million users. The 782 million active users will also make Apple Music stronger and more competitive in the competition with Spotify and some other rivals of Apple Music.