Latest beta of macOS finally added live lyrics for Apple Music
10.15.4 Developer Preview Beta 2 has been released.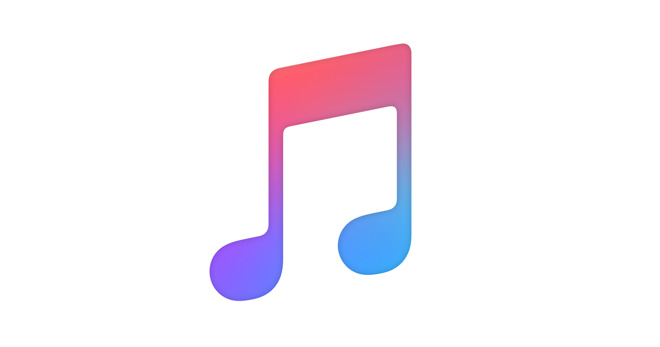 Live lyrics is one of Apple Music's most popular new features. After making its debut with iOS 13 in September, it finally came on the Mac platform with macOS Catalina 10.15.4, the second developer beta.
The installation package for macOS Catalina 10.15.4 Developer Preview Beta 2 is 3.35GB. This update includes a number of new features for Mac Catalyst, Apple Music, and Safari.
As part of the update, live lyrics allows Apple Music users to view lyrics through a real-time scrolling visualization tool, similar to karaoke effects. This tool is integrated in the Apple Music's track playback window, you can manually browse the lyrics, or allow the program to automatically scroll the lyrics with the music.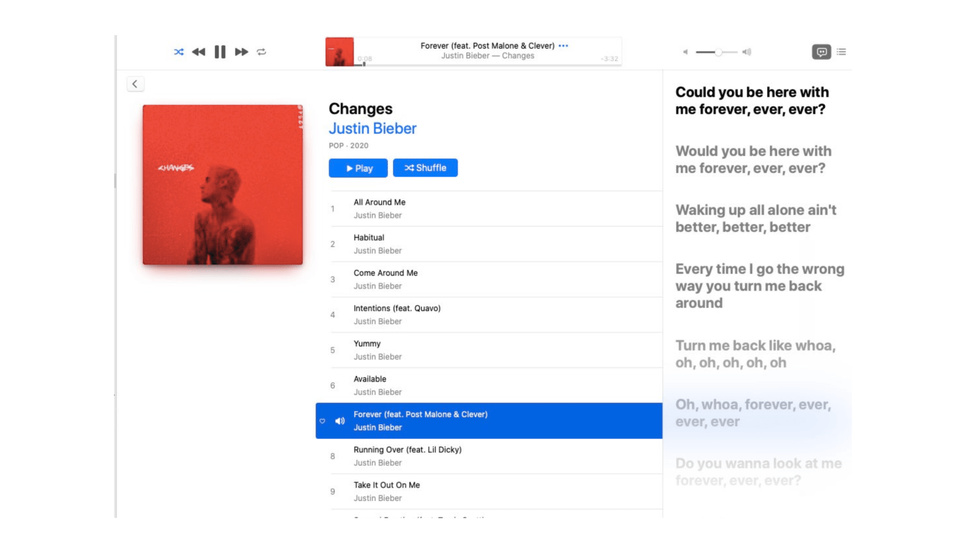 Although live lyrics are a common feature in many music platforms. However, for streaming music such as Apple Music and Spotify, even if they support lyrics viewing, they still need to go through many procedures to achieve live lyrics. The main reason behind this is because of the copyright of the lyrics. Although the platform has the copyrights of songs, those of lyrics is another thing. It is actually a big project to get the copyright of the lyrics of a large number of songs at once. In some countries and regions, Adding "lyric display or karaoke-like visual accompaniment" to songs is subject to additional charges.
How to ensure the rights and interests of copyright owners while taking into account the user experience? Apple has done a lot of work on the seemingly ordinary "lyrics" function.
With the iOS 10 update in September 2016, Apple Music introduced the lyrics feature for the first time (in mainland China, the feature was not available until November). In iOS 12 two years later, Apple added lyrics search to Apple Music. Users can find songs by searching for lyrics directly, not just by artist, album, or song name.
Then, in October 2018, Apple Music partnered with Genius, a lyrics service provider. The former authorized the latter to play music on the website, and the latter further expanded Apple Music's lyrics database.
Apple Music of iOS 13 can finally display real-time lyrics. Most of the popular songs and have been transcribed and then encoded into Apple's live lyrics database.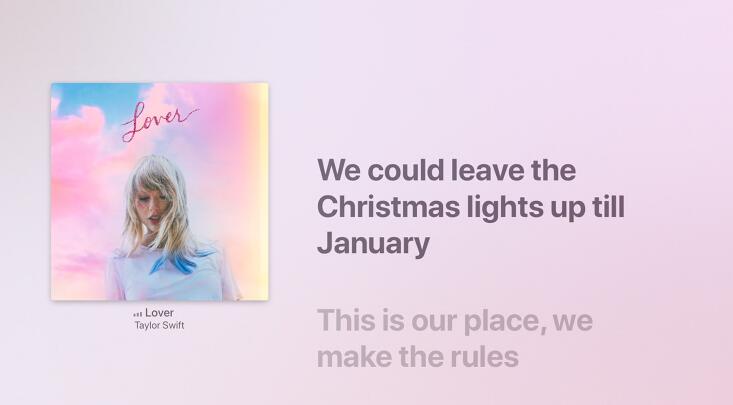 According to Apple Music director Oliver Schusser in an interview with the media, Apple has a team "for listening to songs and transcribing lyrics manually" in order to ensure that lyrics are accurately synchronized in Apple Music's new live feature, while avoiding disputes that may arise from obtaining lyrics from ordinary websites. So we may understand why not all songs of Apple Music support live lyrics.