Apple will fix macOS extensions for email content
Privacy and security have always been one of Apple's core competencies. But recently a security expert has found a bug in macOS Catalina that could lead to email leaks.
According to the security expert Bob Gendler, he found the macOS database file when trying to figure out how macOS and Siri advise users. This file stores information about the Mail app and other applications, and Siri uses these files to better advise users.
In this file, Gendler discovered a file nalled snippets.db that stores some unencrypted email text that may be directly accessed by malicious people.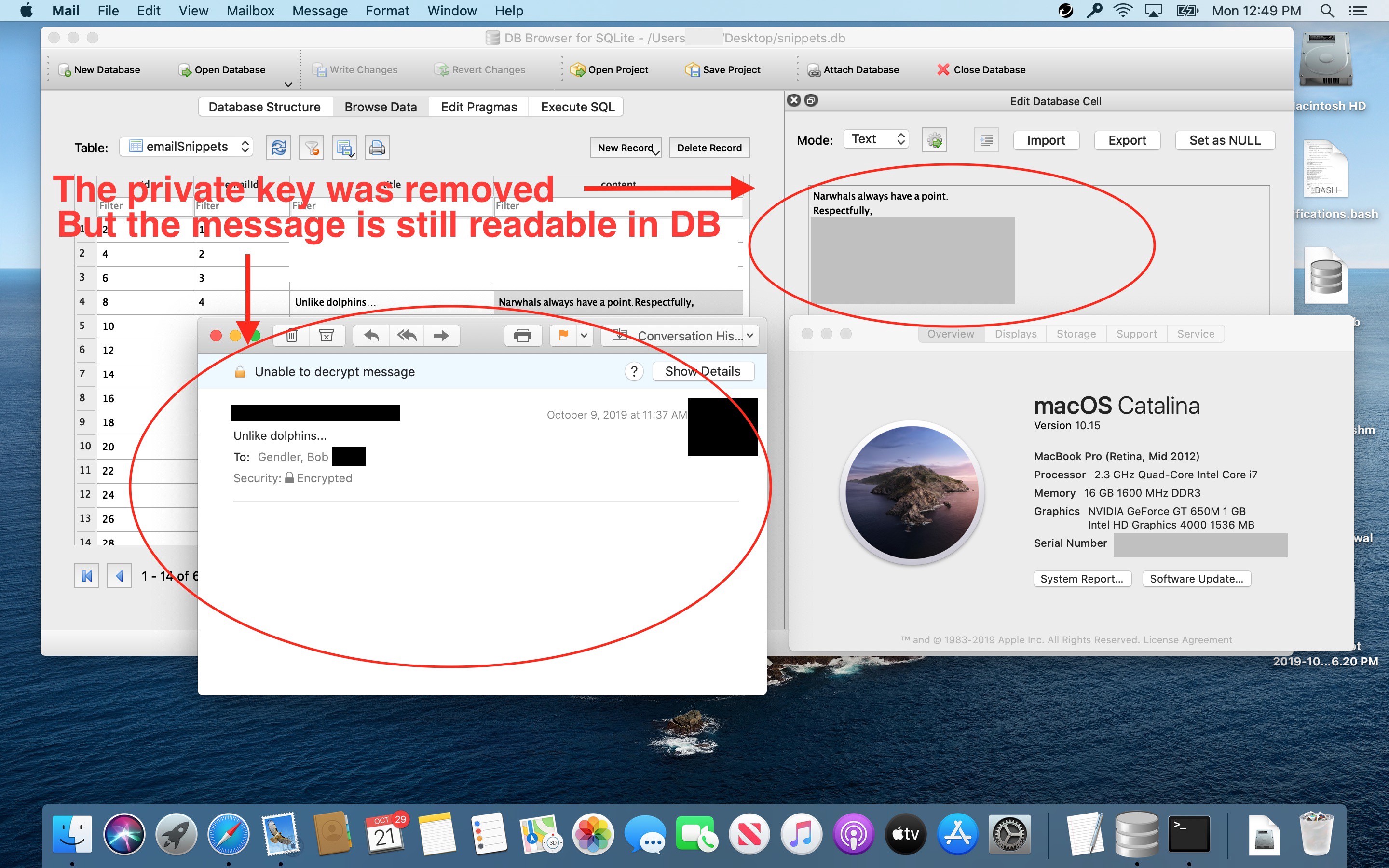 Gendler said the vulnerability was discovered in several versions of macOS he tested, including Catalina, Mojave, High Sierra and Sierra. He reported this discovery to Apple for the first time in July, and recently Apple said it will fix the vulnerability in a future version update.
Before this update patch has been released, if you are concerned about your email privacy issues, you can first turn off "Learning based on this app" in "System Preferences > Siri > Siri Proposal and Privacy > Mail" or open "System" Preferences > Security & Privacy > File Safe.