Microsoft presented the Chromium-based Edge for macOS
At the Build 2019 conference on Sunday, Microsoft presented its Edge browser for macOS, which means that Mac users will soon be able to download the Canary/Dev version of it like a Windows user.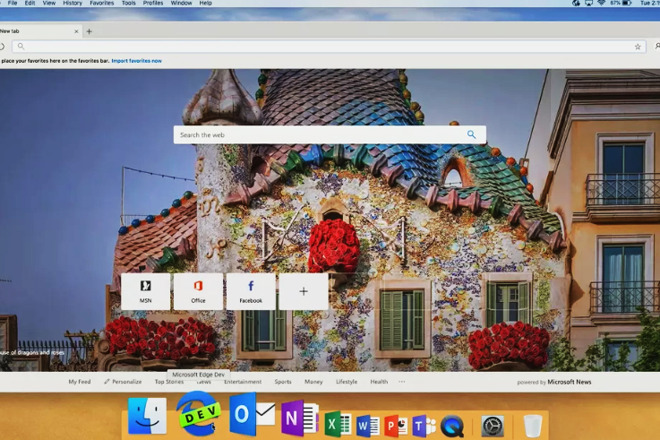 Edge, once a Windows 10-only browser, has now been transformed into the Chromium-based, the same as the open source project for building Google Chrome. This will make Edge easier for third-party development, and Microsoft's own development team can better iterate its features and options.
According to NetMarketShare, although Edge is integrated into Windows 10, it has only 4.49% in the desktop browser market, and Google's Chrome is ahead with 65.81%. IE (Internet Explorer) browser (became Edge today) has 9.52%, and Apple Safari browser market share has only 3.69%, which is also quite small.
When Microsoft announced a new version, i.e. the Chromium-based Edge browser, it promised to introduce the Edge browser for macOS and support the Windows 7 and Windows 8 series. Recently, it is learned that Microsoft may plan to first provide the Chromium-based Edge browser for macOS, and then for Windows 7 and higher.
Some of the potential features of Edge for Mac include a new privacy dashboard that can be customized for each site and can collect relevant content for later sharing, browsing, or publishing to applications such as Word and Excel.
This is not the first time Microsoft has ever designed a browser for Mac. Apple's older Macs were previously equipped with an IE browser, whose support was terminated in 2003. With the Chromium-based Edge coming soon,many people shall be expecting the performance from a new browser developed by Microsoft team, using Google's pioneering technology, and landing on Apple's desktop.