Apple updated Safari Extensions page: new design
Except for the new iOS, macOS, watchOS, and tvOS, Apple today also updated the Safari Extensions page, which includes the link of available extensions in the Mac App Store, and the one-click installation feature from web page.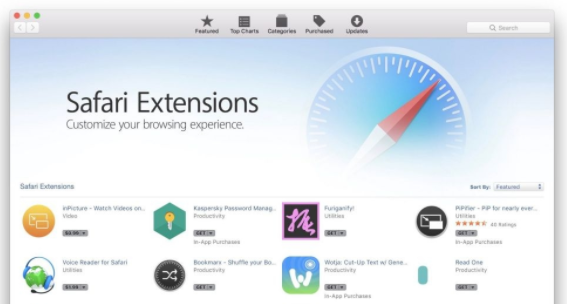 Safari Extensions Gallery brought us brand new look, including 9 selected extensions on top of the web page from 1Password, GitHub Notifier to translation extensions, under which you can find a list of available extensions that are "popular" "Recent" or customized according to "Category" or search.

At present there are only 27 extensions available in the Mac App Store, and most can be downloaded through Safari Extensions Gallery and developers. Apple is trying to encourage developers and users to use App Store, because it provides the easiest way of download from web page. Safari Extensions Gallery will show the installed extensions, and automatically put the downloaded on Safari's toolbar.