Researchers found adware mutant on Mac
This week, researchers of the security organization Malwarebytes discovered a malware on older version of macOS. It will hijack your Mac, so that the attack can illegally gain profits from it.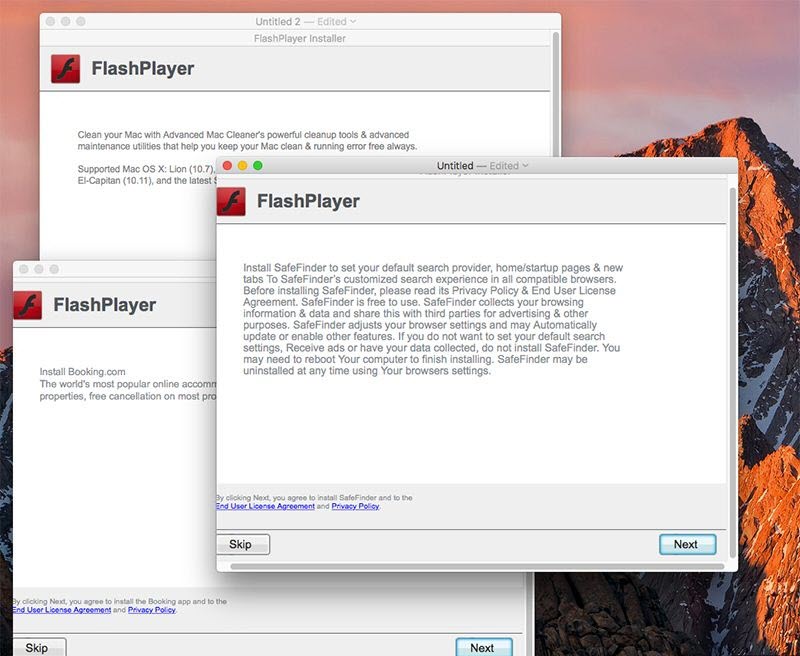 It's said that the malware is called "Mughthesec", which disguises itself as Adobe Flash installer. This is common in malware. Once the user agrees to install the illegal Flash update, Mughthesec will sneak in.
Then it will start to request permission for downloading other apps, including three adware i.e. a fake advanced Mac Cleaner, browser hijacker Safe Finder, and hotel reservation app Booking.com.
Unfortunately, Mughthesec didn't alarm the built-in protection of macOS. Malwarebytes believed the only wait to eliminate Mughthesec is to reinstall macOS.