Apple released Swift app developing course for free
According to MacRumors, Apple has released app development course named "App Development with Swift", aiming at providing help for students who seek career development in rapid APP economy. The course can be downloaded for free in the iBook Store to authorize students to access some app developing elements of the popular programming language Swift.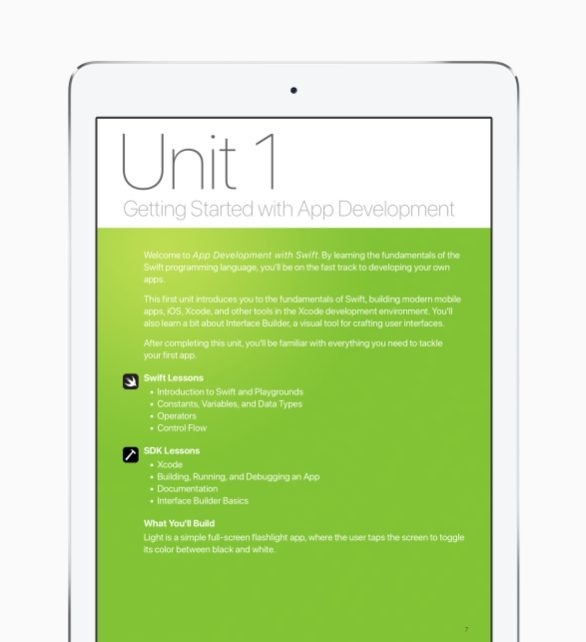 Apple said students who take the course will learn coding and well-designed apps, obtaining important skills of software development and technology information.
The company also said that starting from Autumn this year, they will provide the course for 6 community colleges – nearly 500 thousand students in the US, including Alabama Community College system, Columbus State Community College, Huston Community College, Metz Community and San Mateo Community College.
Cook said, "We've witnessed how coding influenced individuals and this whole country. App economy and software development is one of the industries that grow rapidly in the US, we're very glad to provide tools for educators and students to learn coding."