FileMaker 16 released: Mac and iOS database enhanced
According to Apple Insider, FileMaker, which belongs to Apple, released FileMaker 16 – the latest version of its database platform, containing the update towards Mac, iPhone and iPad.
It's said that when creating database on Mac, FileMaker users are allowed to access features like layout object window, so that they can locate objects more easily or respectively edit them without grouping them.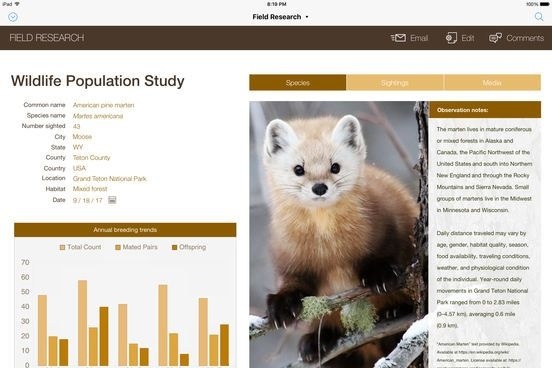 iOS users can use flash and transition effect on the data they created via FileMaker Go, realize signature capture in fullscreen/window, and schedule working process according to the locations of their iOS devices.
As for the price – FileMaker Pro 16 standard edition sells at $329 and its advanced edition sells at $549. Teams formed by 5 people or more needs to pay at least $888 per year for the annual subscription, or pay $2,664 for a life-time subscription.
iOS users can download FileMaker Go for free on iOS 10.2 or highter, but only existing database created via FileMaker Pro is available to run.