MacOS 10.13 is upon us, what are you expecting?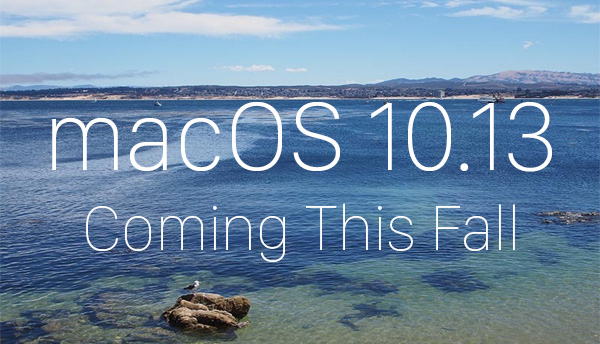 Apple's WWDC is coming with updates of iOS, macOS, tvOS and watchOS. What do specifically you expect in the macOS update this year?
After macOS 10. 13 launches in Summer this year, the preview and beta versions for developers will be released, with which developers can try it out. Last year in macOS 10.12 update, support for Siri, Safari PIP, third-party menu icon, synchronized files on iCloud Drive, and desktop folders, etc. has been added.
This year macOS 10.13 will bring more features. The first should be the enhancement of Siri on macOS, e.g. the "Hey, Siri" feature on iOS. More features of Siri will be added for iOS 11 and macOS 10.13.
The new Apple News and Podcasts may appear in the latest macOS. Apple, lately, has renamed iTunes Podcasts "Apple Podcasts," which means Apple may plan to release the independent Mac Podcast next year.
The biggest disadvantage of macOS is that it still doesn't have support for HomeKit. The Home app which is related to HomeKit has been added on iOS 10. You can use it to control the lights, curtains, doors and IAs even through Siri. Will we see this Home app on macOS this year?
What do you mostly expect on macOS 10.13?