Security Update 2016-001 for OS X EI Captain & Yosemite Released
Security updates for Mac users running OS X EI Captain 10.11.6 and OS X Yosemite 10.10.5 are available now from the Mac App Store Updates section. Apple recommended the updates for all users, aiming to improve the security of Mac operating systems. The updates this time also bundled a small update to Safari, bring it to version 9.1.3.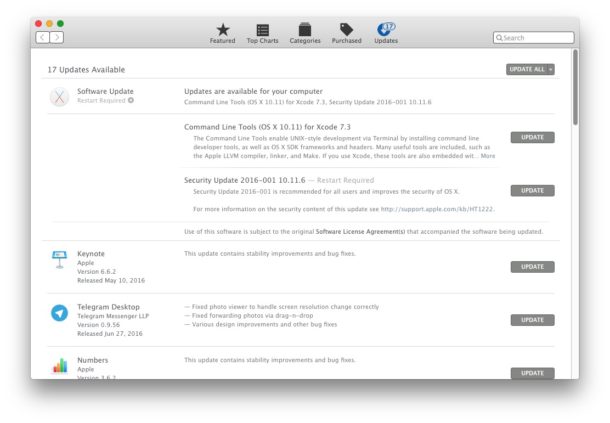 The size is quite small and should install quickly, but you're suggested backing up your Mac before installing any system software update.
To protect your computer from potential security risks or related harm, do install these security updates in time. As for iPhone and iPad users, they can also get a security update versioned as iOS 9.3.5.
How to Troubleshoot Problems with Security Update 2016-001?
1. Boot your Mac into Safe Mode.
2. If you get stuck on a white/black screen during system boot or login, reset PRAM.
3. If trouble persists, restore your Mac from a Time Machine backup.