Apple Arcade is expected to inject a lifeline into Mac games
Mac is not suitable for mainstream games, which Apple Arcade just does not produce.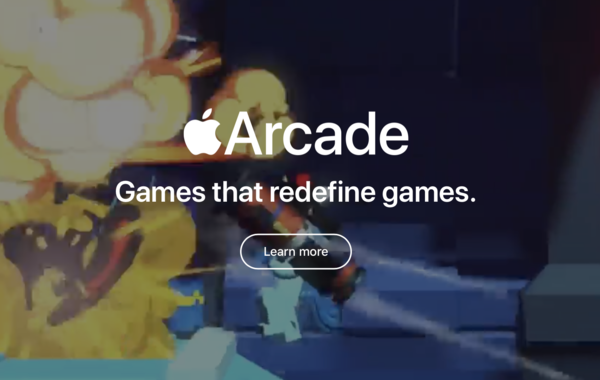 What is the biggest gaming platform in the world? Is it Steam? Or PlayStation? No, the answer is mobile games, or more specifically, iPhone and Android games.
The PlayStation Network may have as many as 94 million monthly users, but it is dwarfed by the amazing 280 million downloads of the iOS game – Candy Crush Saga.
Millions of mobile game users may not classify themselves as gamers, but if you are an Apple user, you will also want to play games on your Mac. Considering Apple's efforts to revive the Mac App Store, it's easier said than done. And the game subscription service of recent Apple Arcadehas given people some hope and may change the current state of Mac games.
Hope for Mac games
The user experience on the Mac is not so good. A new game often launches the Mac many years later than it launches the Windows system (and it will have a Mac version). The range of games that Mac players can play is limited and mostly outdated.
Apple's recently announced gthat Apple Arcade may be the answer for Mac players to pray. Apple has promised that more than 100 games will run on iOS, Apple TV and Mac. And you may know this game library that Apple is quietly planning – the above games will run very well on the Mac system.
Non-gamer Platform
Apple Arcade is not aimed at typical PC players. It doesn't have "Call of Duty" or "Player Uknown's Batterground". Although Apple is trying to engage in game services, it does not intend to follow the mainstream of gamers and develops in another direction.
Take a quick look at Apple Arcade's preview page and you'll find something very different. It emphasizes groundbreaking games and says that storytelling and design techniques will go further than ever. And many games are collaborative, with puzzles, growing stories, and a beautifully crafted world that doesn't always appeal to intense confrontation.
These gamers are used to spending less than the PC/Mac platform to buy an app. It costs $4.99 a month to access more than 100 cross-platform games from well-known developers, without ads, in-app purchases, or game time limits, which sounds very appealing. This further proves that Apple and Apple Arcade are vying for the market of more casual games – which is the right choice for the Mac.