Apple rolled out the fourth beta of macOS 10.12.6
Within a week after releasing macOS Sierra 10.12.6 beta 3, Apple has rolled out the fourth beta of this system. The version number of beta 4 is 16G18a, developers can download it from the Mac App Store or through the update.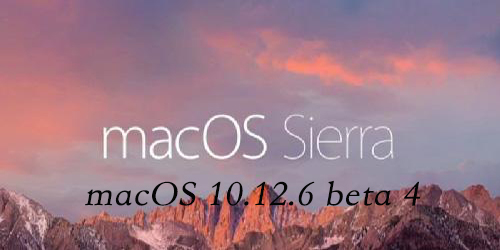 In the three previous beta versions of macOS Sierra 10.12.6, we haven't found any striking features or vulnerability worth attentions. And since Apple didn't provide update notes of this beta version, we can't be sure what new content is added.
macOS Sierra 10.12.6 beta 4 can be one of the last updates of Sierra systems, because Mac devices will be have macOS High Sierra, which has been introduced at WWDC held in early this month.
According to the previous report, Apple added many new features in macOS High Sierra, e.g. the brand new APFS for replacing the old HFS+ which has been used for 30 years. The new system will support H.265 decoding, and the Metal has been upgraded to Metal 2.