Apple has released macOS 10.12.5 beta 5
Today, for developers only, Apple has rolled out the fifth beta of upcoming macOS 10.12.5, whose forth beta was released last week.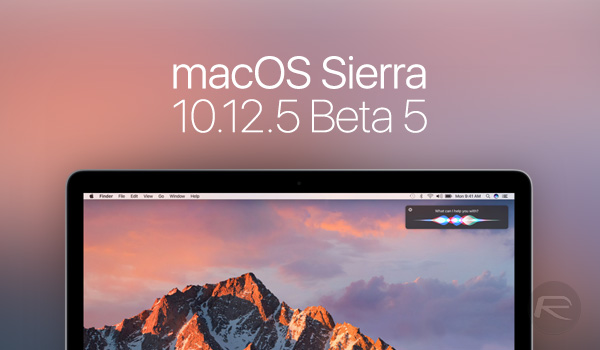 Mac users can download macOS 10.12.5 beta 5 from Apple's Developer Center or Mac App Store. According to the update notes, this beta version improved stability, compatibility and security of Mac.
Generally Apple doesn't provide detailed update content, so we don't know exactly what features have been newly added in macOS 10.12.5 beta 5 for developers.
Additionally, we didn't discovered any important changes or fixes in the beta 4. But Apple's Night Shift for the first time appeared in macOS 10.12.4, which was released a month ago.
At WWDC, June 5 2017, Apple will give us the next Mac operating system – macOS 10.13.