macOS Sierra 10.12.2 fixed DoS attacks on Mac
A new malware that specifically attacks Mac computers has been discovered by Malwarebytes. This malware can hijack Sfari and Email references through DoS attacks and keep saving drafts until the Mac runs out of memory and crashes.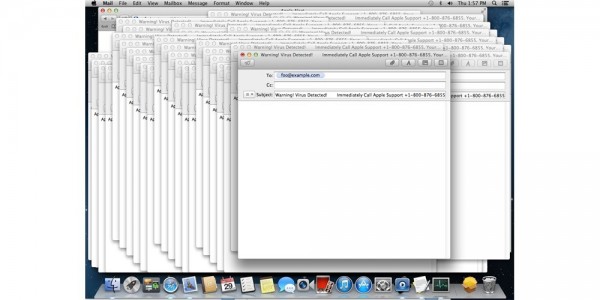 DoS means Denial of Service, and Denial of Service attacks means the attacker trying to stop the target computer to provide services or resources to access. This is commonly used in one of the ways of attack.
Malware warns when you receives a message from these two addresses below, you should immediately delete them:
dean.jones9875 at gmail.com
amannn.2917 at gmail.com
These two contain DoS attack malware. Meanwhile, DoS malware also appears on different websites, such as safari-get.com, safari-get.net, safari-serverhost.com, and safari-serverhost.net.
The good news is that Apple has fixed the related vulnerabilities in macOS Sierra 10.12.2. No malicious software will run.